authorised online resellers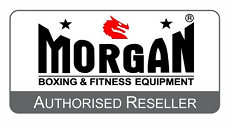 Morgan Sports products are sold at a retail level through number authorised retailers around Australia, New Zealand, New Caledonia and the World Wide Web. By purchasing your Morgan Sports products from one of these retailers, you can be assured they are authentic. Always look for a seal of authenticity displayed either on websites, shop fronts or displayed Morgan product images. When purchasing from this dedicated and trusted re-sellers, you are assured a genuine Morgan Sports product will be supplied to you, all future warranties and claims will be recognised from Morgan Sports via our trusted re-sellers.
As we do not sell at a retail level, you can contact us via email for an authorised online and in-store retail outlets, referral discounts have been established between us and our trusted re-sellers for your future purchases. You can email us at info@morgansports.com.au, let us know what you are looking at getting, where you are located and if you wish to purchase the products in-store or online. We will do our best to point you in the right direction, if you have any issues dealing with the recommended resellers please contact us immediately.
Regards,
Management.