12 Fitness Resolution Ideas for 2021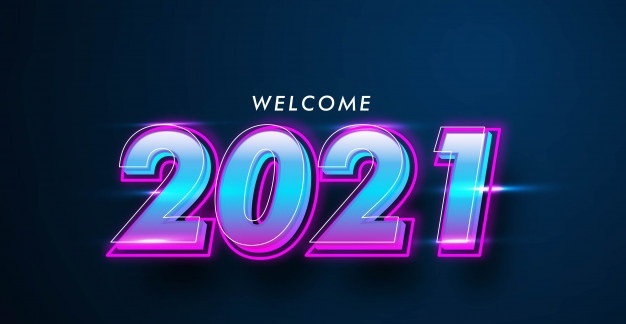 It's the first month of the year 2021 and that means the start of new resolutions. With the remnants of the pandemic still lurking, eating healthier and working out are more important than ever to make it into your list of new year's resolutions.
But listing down goals and sticking to them are two different things. After one or two months, more people will find themselves falling off the bandwagon because of unrealistic resolutions.
In this article, we will briefly take a look at what 2020 taught us and some ideas on how to set achievable changes that you can pull off until the next year or beyond.
What fitness looked like in 2020
Many gyms and fitness centres were forced to temporarily close down and cancel memberships because of COVID-19. Since then it has been a tough couple of months for both gym owners/trainers and gym-goers adjusting to the idea of virtual workouts because of physical distancing.
The pandemic also brought more awareness of the value of physical fitness in reducing the risk of diseases, strengthening our bodies, and taking care of our immune system.
If staying fit and losing weight are at the top of your list this 2021, consider these 12 fitness new year's resolutions.
Find one activity you like doing
You may have tried to get on (and stay on track) with a couple of fitness kicks many times before and failed. If so, there's no point in going back to the same path or doing the same fitness plan. Instead, expand your horizon and test out at least three new things and who knows you'll find one activity you love doing that would help you lose the pounds. Do you love cycling, hiking or swimming? Then go on. Nobody said about only doing burpees, situps or other cardio exercises to become fit.
Sign up for an event
It doesn't necessarily need to be a marathon or a 100-mile cycle event, as long as you find yourself moving. Doing something fun is an excellent way to achieve your fitness goals enjoyably. If joining an upcoming event requires physical preparation, then great! You'll naturally get fitter while you keep the enthusiasm burning for the grand occasion.
Prepare your own food
Eating right is critical to ensure your body gets the sustenance it needs. Many people that were stuck at home because of the pandemic took the opportunity to sign up for online cooking courses. Eating food from scratch helps you fast-track to a healthy diet as it makes it easier for you to avoid fats and sugars that are often undisclosed in take-out meals such as fast food.
But if you've tried this and found that you're hopeless in the kitchen, check out restaurants that are known for healthy meals and follows safety protocols in food handling. In these challenging times where safety is a priority, one can never be too sure about where your food comes from.
Practice gratitude
The year 2020 taught us to be grateful for the privilege of being able to work out, taking advantage of virtual gym memberships. Most of all, we should all be thankful for being alive and well. Practising gratitude can have many positive health effects. Studies show practising gratitude lowers the chance of depression and leads to more motivation and better overall mental well-being. Write down three you're thankful for that is making you happy.
Quit drinking alcohol
Well over 40% of Australians (aged 14 years and over) drink alcohol at least once per week, including 6% of the population who drink daily. Only 23% of Australians do not drink alcohol at all. If you belong to the forty per cent, start curbing this lifestyle habit. It is a myth that consumption of alcohol stimulates immunity and resistance to the COVID virus. It has the opposite effect on your immune system by making you susceptible to the virus instead.
Stay well-hydrated
Drinking more water or enough to stay hydrated is important, especially when it's flu season. Hydrating regularly keeps your immunity up and stave off infection as the water helps your body naturally eliminate toxins that may cause illness. Keeping a water-filled tumbler beside you at all times will help you remember to drink up. There are also water drink reminder mobile apps that can help you do this, so you get the recommended eight ounces per day.
Plan your doctor's visits
Even when you feel healthy, visit your doctor. These visits may seem like an unnecessary hassle but routine screening tests, lab work, and most of all, vaccines can prevent serious health issues from developing later on. We'd recommend calling your doctor's office to know about specific policies on in-person visits. But if you don't feel safe and comfortable going to the doctor right now because of COVID, you can also take advantage of telehealth services.
Get moving
Even if working out isn't at the top of your New Year's resolution list, adding some activity to your daily routine can be good for you. Working at home? Consider a standing desk to help strengthen your legs and allow more room for fidgeting or "micro-movements". Studies found that fidgeting can account for up to 350 additional calories burned per day. Other activities you can do to get you moving without you realizing it are cleaning, gardening, or as simple as walking your dog.
Make time for self-care
Self-care is a holistic approach to fitness and should be at the top of your list. Whether it's investing in yourself, your relationships or the community, as long as you're happy. Embracing self-care habits that foster growth can be refreshing and good for mental health. Got your eye on new gym clothes when you're not ready to go to the gym yet? Go for it! If it makes you feel good and it looks great on you don't hold yourself back.
Volunteer
Research shows that sharing your time to do regular volunteer work can lead to less stress and reduces the risk of diseases. There are many places right now that can use an extra hand, so go help them out. Most volunteer activities get you moving and thinking at the same time. This way, you're not only helping others but also yourself to stay healthy and fit.
Get regular exercise
It might not be at the top of your list, but it's should be on your list nonetheless. This does not mean you make a radical change and go all out with your new workout plan to kick off your 2021 fitness goals. Getting regular exercise could be as simple as a daily 20-minute walk or a 15-minute yoga every morning. For a few days each week, you can also try doing some cardio then move up to lifting weights. Using weights helps build lean muscles and boost your metabolism.
Prioritize recovery
After the stress brought on by staying too long inside because of the pandemic, one would think people have had enough sleep to last for a lifetime. But you'd be surprised how many people actually suffered insomnia because of stressful events and this year aim to prioritize relaxation, self-care and of course, better sleep. Getting better sleep means practising deep breathing and other calming techniques. This also means powering down mobile phones before hopping into bed.
Another aspect of recovery is physical. Don't forget your recovery equipment, such as massage balls and foam rollers, after a strenuous activity to eliminate muscle pain and reduce the risk of a serious injury.
Fitness resolutions should be a lifelong commitment to a healthier lifestyle. It is important to pick out ones that you're confident you can do long-term and don't forget to take it easy at the beginning.
While Morgan Sports continues to encourage fitness growth and healthy new year's resolutions, we encourage safety just as much: follow social distancing, wear a mask, and sanitize equipment. For gyms and fitness centres, extra cleaning and sanitation policies are still in effect and must be strictly implemented to safeguard the health of those ready to kick off their fitness journey in the year 2021.
References
How often do Australians Drink Alcohol
Alcohol and Covid-19: What You Need to Know
The Fit Tend to Fidget, And Biology May Be Why, a Study Says
The 6 Health Benefits of Volunteering