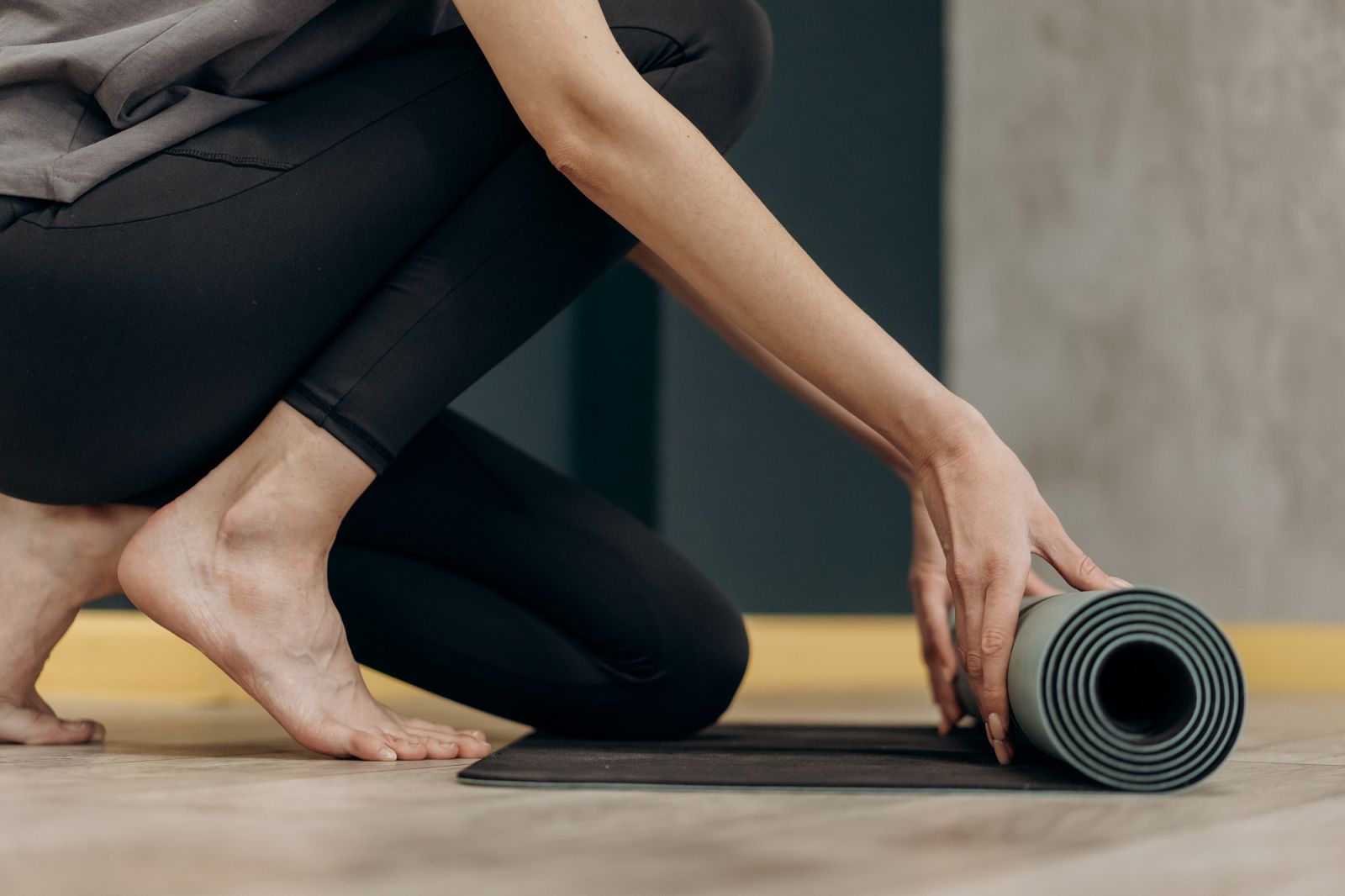 The Importance Of Mats In Exercises
Many exercises can be done with mats. There are many types of exercise mats available, each with a different purpose. Some mats protect the floor from heavy objects crashing onto it. Some mats provide cushioning to help protect the body while exercising. Others provide minimal cushioning and a non-slip surface. Mats are not only expensive for those who do yoga at home, but they can also be costly for gym floors that require heavy mats. However, mats are essential for many exercises.
Exercise mats are available in many sizes and shapes to suit different workout styles. These are the types of exercise mats that you will need and the programs that they can be used for.
1. Pilates Mats
Although they are very similar to yoga mats in size and thickness, Pilates mats can be longer and thicker than traditional yoga mats. Closed-cell construction is used for Pilates mats, which are usually made from TPE (Thermal Plastic Elastomer). Pilates mats should have at least half an inch padding. Pilates mats are not sticky like yoga mats and should be easy to clean after each use.
2. Yoga mats
Because they are intended for low-impact exercise, yoga mats tend to be thinner than Pilates mats. You can make yoga mats from many different materials including:
PVC in closed cells.

Cotton.

Mesh.

Rubber.
Yoga mats can stick to hard floors because they are sticky. They are designed to cushion the practitioner of yoga and prevent them from falling and sustaining injury. You can wash yoga mats with soap and water.
3. Exercise mats
These mats are thick and heavy. They are generally about 5 feet in length and at least 1/2 inch thick. They can be used for stretching and crunches, as well as general exercises. They are made of closed-cell PVC, and often have a vinyl cover that is easy to clean.
4. Professional Fitness Mats
Professional exercise mats can be as thick as one to two inches in thickness. They are commonly used in gymnastics and other professional sports because they absorb shocks that could damage the spine, neck, knees, ankles, neck, or knees. These mats can be difficult to store because they are bulky and heavy. These mats are often found in fitness and gym classes. They are made from either standard or extra-dense foam and protected by a vinyl cover that is easy to clean.
5. Foam Mats
Foam mats measure approximately two feet square with interlocking edges. They are about five inches thick. These mats can be used for cushioning during martial arts classes. These mats are also great for high-intensity training. These foam mats absorb impact shock, making high-intensity training more enjoyable and less painful for the joints.
6. Floor protectors
Floor protector mats for exercise are approximately a quarter inch thick. They can measure over eight feet in length and three feet in width. These mats are not meant to be used for exercise. Instead, they should be placed under your equipment to protect it from any damage. Nonslip mats will keep your equipment stable and steady while you use them. These are great for protecting your floors if you have an exercise bike, rowing machine, or treadmill. They can also be used to protect your floor when you lift weights free of charge or use any other weightlifting equipment.
How to Choose the Best Exercise Mat?
The most important things to consider when choosing a mat for your exercise or fitness program are the type of activity that you will be doing on it, and how often you intend to use it. Comfort, size, and durability are the main factors to consider.
1. Fitting Comfort
Your training frequency will determine the comfort level you need for your mat. You'll need more comfort, i.e. mat thickness, the more you train.
Your activity will determine the thickness of your mat. A soft mat should be at least 5mm thick if you are doing gentle exercises like stretching and Pilates. You will feel more comfortable on it and it will protect you from the ground.
2. Sizes
It is important to have a large mat for comfortable exercise.
When choosing a mat, it is important to consider your height. However, it is also important to consider what activities you will be engaging in. You'll need a longer mat if you do exercises that involve contact with the ground.
3. Durability
Your mat's durability will depend on how often you train.
To make your mat more resistant to damage from sports shoes, you should choose a mat with a protective coating.
Final thoughts on exercise mats:
For a wide range of activities, such as Pilates or high-intensity exercises, exercise mats can be very helpful. The mat you choose will be based on your needs, comfort level, and budget.