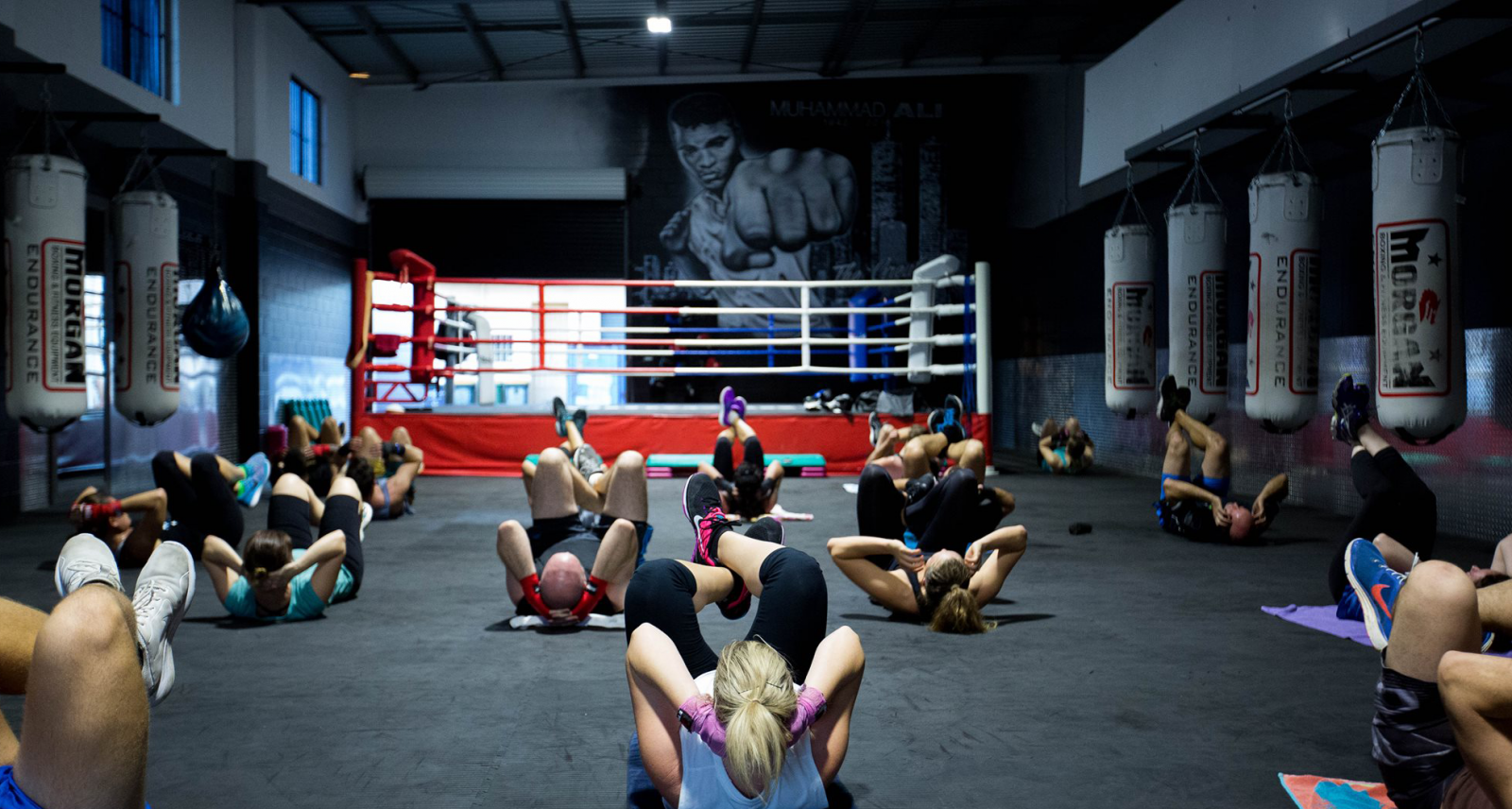 This post is for gym owners looking for guides and resources to help reopen and manage their fitness business in the wake of the Coronavirus pandemic.
The economic toll the Coronavirus pandemic has caused is unimaginable. It has forced people to stay home for nearly two months with the government banning the usual activities we enjoy; else the virus becomes widespread. The COVID-19 lockdown has disrupted gym members' workout routines and most importantly it has left the fitness business no choice but to temporarily close their doors.
Restarting and reopening the gym business will be a huge challenge to gym owners. The recovery would most likely be volatile as the government develops adaptive strategies that will not risk public health and potentially cause a second wave or subsequent lockdowns.
Despite the uncertainty, as business owners advocating health and fitness, it is best to be prepared as you charge ahead when the time comes to reopen. You'll need to begin planning for the new normal as you make updates, adjust processes, and most importantly re-engage customers.
There's a lot of things to do — but we are here to guide you through it step by step as you open your doors for this new phase.
What You Need to Do Now:
We don't know exactly when you'll be able to reopen your business but as the government has started to ease restrictions, now is the perfect time to review and update your pricing.
It would also be a great opportunity to create reopening promotions to encourage previous clients to come back while attracting new clients to try signing up for a gym membership for the first time.
If you have unexpectedly gone digital offering virtual gym classes because of the pandemic and you think there is a good opportunity to continually earn a profit, then the best thing to do is come up with a thorough plan for memberships via video offerings or live-stream 1-on-1 sessions.
In most cases, some gym members might not be comfortable to go out until the pandemic is officially declared to be a hundred percent over. There would still be a number of gym members who would prefer to workout in the safety of their homes.
The most challenging part of reopening a gym business is re-engaging previous members to continue with their membership. Like every business, every touchpoint in the sales process is important for successfully sealing a deal with a paying gym member.
When you have members that seem to enjoy working out in your gym, how will you get them to renew and stick around amid safety concerns? This is a question that many gym owners are faced today. Make sure you are able to answer this and other similar scenarios while updating your sales manuals and scripts.
While preparing for the grand reopening, make time to update employee policies especially to address concerns related to cleaning procedures and developing a safe environment for everyone.
It is also your responsibility to ensure that your staff have received a test for COVID-19 so they are clear to return. You should also include a policy or system for checking in staff health regularly to assess for any signs or symptoms.
Although taking inventory is time-consuming work, it is necessary if you want to ensure that your numbers are right when you reopen. Take stock on gym equipment and any existing fitness products you sell such as branded swag with a motivational message or food/drinks. Restock supplies when necessary to help you get back with confidence.
Most importantly, make sure to stock up on cleaning supplies and protective materials such as face masks and gloves for your staff and gym members.
While preparing for the relaunch, use this time to clean and make changes to your space. Get rid of the dust, clean dirty equipment, or paint those chipped walls. Make it look appealing and brand new for your customers.
Organise the gym space to enforce social distancing. Put markers to ensure there is adequate distance between each member especially for group classes. In general gym area with weights and machines, make sure to put markers down so gym members stay a safe distance away from each other. Consider creating personal workout stations at six feet apart.
What You Need to Do Two Weeks Before Reopening:
Two weeks before reopening, ensure that you are able to communicate clearly about your relaunch. This includes updating your website, social pages, and other online profiles.
Be sure to take down messages anywhere in the website that mentions about the closure and replace it with the announcement of your reopening date and other related details. Highlight promotions such as welcome-back discounts to existing members and introductory specials to new ones.
Make necessary changes especially with regards to schedules and pricing. Also, provide information on how you will keep them safe inside your gym in your FAQ section.
Do the same with your social pages (Facebook and Instagram) by scheduling posts with important announcements, reminders, new schedule and promotions. It is also better to run some sponsored ads so you can reach a wider audience.
Gyms need to figure out what staff is essential for the initial phase of reopening. Perhaps you were forced to lay off some employees during the temporary closure. If they have yet to find other job opportunities, reengage their services and make sure they confirm their availability to work in time for the reopening. This will save you a lot of time training new staff from the beginning.
For coaches and gym instructors, make sure you are able to determine in what capacity they will continue working with you. Will they be working with a class in the gym or will they be more comfortable with live-stream or virtual classes?
What You Need to Do One Week Before Reopening:
It is important to reconnect with your staff soon before the reopening to brief them on new policies. Make sure you go over changes such as scheduling, pricing, the revised staff manual, cleaning procedures and how to maintain a safe environment following social distancing.
Gym owners should set realistic expectations during the staff meeting and share information liberally regarding the status of the business. Sales and profits may lag compared to pre-pandemic projections, and the faster the workforce can go back to productivity (e.g. preparing welcome-back promotions and specials etc.), the faster the business can fully recover.
Most clients will need extra motivation to pick up their old routines. Plan and schedule to send a sequence of email newsletters. Give your clients something to convince them to get back to the gym. The emails should include the following details:
The date of your reopening

The new schedule

Pricing updates

Welcome-back promotions

New products you're selling

Referral system
The rest of the emails leading to the day of the reopening can include information on how you'll keep gym members safe and other persuasive marketing messages that will encourage them to jump back in where they left off.
Part of the preparation is having a check-in process or checklist on hand that your staff can follow. The check-in process will focus to eliminate crowding and unnecessary physical contact. You may want to communicate with your existing clients to prebook a class or a visit to the gym to limit the number of people and encourage distancing. Walk-ins should be discouraged.
Prebooking will also allow for a contact-free payment process which will protect both your staff and your clients.
What You Need to Do A Day Before Reopening:
Finally, tomorrow is the big day! There is not much to do but recheck to see if everything is in order and if there are last-minute to-dos before you welcome your clients back into your gym.
Here are a few reminders to help you:
Review the details of the email that is scheduled to send on the day of the reopening. Just in case you might have missed something.

Post on social media to remind them of the reopening. Make sure to include details such as time, schedules, pricing and promos.

Recheck gym equipment inventory and restock if necessary.

Clean your space again to make sure every equipment is sanitised and organised. Do not forget signages to help remind gym members to keep the space clean and follow social distancing.
Reopening Day:
Your first day back is a great opportunity to show your appreciation to the clients who came and showed their support. Be sure to be present on this grand day to welcome gym members back. This small gesture will mean a lot to both your clients and your staff.
Need help with restocking your gym? Morgan Sports is your one-stop re-fit out shop for everything your gym business needs. We offer affordable sporting equipment and gym supplies that are in stock and ready to be shipped in time for your reopening. Contact Morgan Sports today!