The Ultimate Squat Rack Guide (FAQ)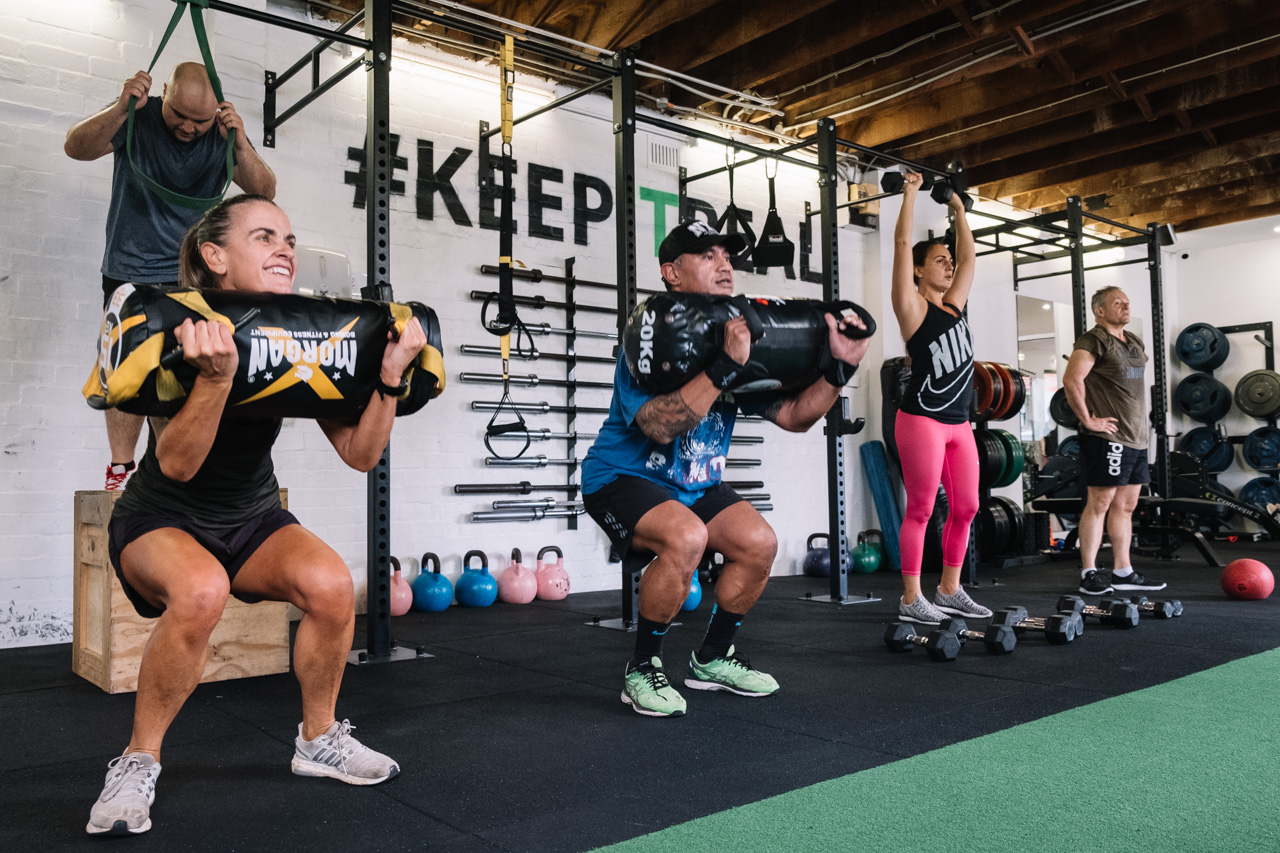 Do you want to transform your weak and lanky frame into a strong and muscular one? If you can't go to the gym to work out, buying a squat rack would be a perfect investment. With this equipment, you can lift weights as often as you need. But before you buy one, read this guide to know more about this exercise machine.
Is a squat rack necessary?
Yes, this material doesn't come cheap with a price range that plays around $60 and $400. It's no surprise you've probably asked yourself "Is a squat rack necessary?" a thousand times. But take it from the pros. Almost all gyms and fitness facilities have this equipment as this is the sign that they're taking their clients' strength goals seriously.
Yes, it's great to lift weights with just a bar and a selection of light plates. But if you want to take your strength to a whole new level, you certainly need a squat rack.
Safety – A squat rack comes in handy if you're lifting heavier weights. You might damage your lower back if you lift a heavy plate straight from the ground to your shoulders.

Efficiency – Using a squat rack ensures you'll be in proper form when you perform squats and bench press.

Additional Confidence – As you'll be working out with safety and efficiency in mind, you'll also be more confident in your performance.

Storage – Your rack also doubles as a storage for both plates and bar.
Can you use squat stands for bench press?
Yes. You can be more flexible with your exercise routines if you have a squat rack. Aside from squats, you can also do bench presses with your squat rack. All you need to do is bring a bench to your rack. Set the bars within your safe range of motion. That way, you can set the weight without hurting yourself.
What does the squat rack work?
Many bodybuilders consider their squat rack as the centerpiece of their home gym for countless reasons. Foremost of which is the variety of muscles it activates during a workout session.
So, what (muscles) does the squat rack work? Back and front squats, bench pressing, barbell lunges, box squats, dips, and knee raises are some of the exercises you can with your rack. And with these routines, you can tone the following sections of your body:
Buttocks, as well as the back and front part of the thigh

Groin and hip flexors

Calves and leg muscles

Core Muscles, including the erector spinae, obliques, rectus abdominis, transverse abdominis

Arms and shoulders

Chest and back
Can you bench with squat stands?
Yes, you can do your bench presses and other related exercises with your squat stand. This equipment has racks where you can set the bar in place when you rest and replace the weight. This means that you can do barbell exercises without a spotter. You can easily consider the squat stand or rack as your throne in your strength training universe.
You can buy a squat stand sans the bench. Or you can find a rack kit that already includes a bench.
Are squat pads bad?
Using squat pads isn't wrong. What matters is for you to know the difference between bad and good pain. Stop using the pad if it causes some instability as you lift. This will strain your muscles and affect your performance.
When doing squats, using a pad helps if you're new to the weight you're lifting. The pad helps you familiarise the weight. But as you get used to the weight, you might like to ditch the pad to really feel the bar on your shoulders for better mechanics and movement patterns.
What is the best squat rack for a home gym?
Choosing the right squat rack for your home gym requires you to consider a few things, including the size of your workout area and your strength training programs. Are you ready to go all-in on your weight training? Or are you just trying this out and see if it works? Answering these questions helps you know what is the best squat rack for home gyms to suit your needs.
To give you a better picture, a squat rack is fully adjustable. Morgan Sports power cages and squat racks, for example, can accommodate the full-size 7ft Olympic weight bar. Or you may also use the 6ft, 5ft, or 4ft bars with it. Plus, it can hold up to 250kg of weight, be it a bumper plate or cast iron.
Why don't gyms have more squat racks?
Now, this is the sneaky part. And this will give you even more reasons to buy your own squat rack. Commercial gyms owners usually invest in facilities that will garner more membership. And a power cage or rack is one of them.
As it's a piece of highly versatile equipment, many fitness buffs are looking forward to exercising with a squat stand. And people visit the gym with the same mindset. So, if you often rely on gyms to use a rack and end up waiting or sharing the equipment, you might as well buy your own. Yes, the initial investment could be a bit hefty. But you can use this any time and as long as you need.
Should I get a squat rack or power rack?
Both options can give you the best results for your squat exercises. But the difference lies in how you want to do your squats. With this in mind, it's practical to take a look at your strength training regimen first and see whether you like weight dumping or want to use safety stoppers more. Here's a chart that compares the squat stand and power cage based on five key shopping factors – price, stability, size, flexibility, and safety.
| | | |
| --- | --- | --- |
| | Power Cage | Squat Stand |
| Price | Starts at $500+ without accessories. | Starts at $200+ without accessories. |
| Stability | Extremely resilient, and you can be 100% confident in its quality to support your heavy lifting routines for many years. | Although not as stable and resilient as the power cage, the squat stand can accommodate all your basic lifting needs. |
| Size | A power cage usually needs 10 sq. ft of space at home. It's also bulky and heavy, making it difficult to move around. | Its space-saving design is perfect for small, low-ceiling spaces. You can fit your squat stand into a corner in your room. And you can move it around easily. |
| Flexibility | A power cage is more versatile than a squat stand. With it, you can do deadlifts, barbell curls, pull-ups, inverted rows, and chin-ups. | This is the perfect equipment to use if you like Olympic lifts. You can also do bench presses and squat variations. |
| Safety | With its lateral safety straps and pins, you can enjoy maximum safety with a power cage even if you work out without a spotter. You can also set the horizontal bars as safety stoppers at various heights. | A squat stand doesn't offer much support for dumping weight. |
Do squat racks need to be bolted down?
Yes, it's best to bolt down your power cage or squat rack for safety and stability purposes. The weight lifting movements could shift the unit inch by inch. However, not all racks come with this option, which is the reason you should find time to look for one with bolts.
Is it okay to deadlift in the squat rack?
"Is it ok to deadlift in the squat rack?" is a question newbie gym-goers often have in mind. And it's understandable. If you're in a commercial gym, it's bad etiquette to do deadlifts using a squat rack, considering that there are probably a line of people waiting for their turn to do some real rack workout. A barbell, a pair of bar collars, and bumper plates are all you need for your deadlifts.
But if you're working out at home with your own rack, doing deadlifts in the rack is a great idea.
How heavy is a squat rack bar?
A 7-ft Olympic squat rack bar usually weighs around 17 to 20kgs. And if you're new to lifting weights, try to practice with the bars first before adding the weight plates. This will help you get a better feel for it. When doing back squats, make sure to keep the bar at the base of your shoulders, instead of at the bottom of your neck. This is the way to engage your upper back muscles with the weight of the bar.
How heavy is the assisted squat bar?
A 7-ft Olympic squat bar typically weighs 20.4kgs. And many newbies usually start with this weight. Free weights are usually added to increase strength over time. Add to that the varying weight of the rods and bolts for the barbells.
Why buy a squat rack?
The squat rack is indeed an essential addition to your lifting repertoire, especially if you're focusing on muscle toning and strength training. With this at home, you can do a variety of workout routines, including squats, dips, and barbell lunges. Never again will you wait in line to do your bench press and lifting routines.